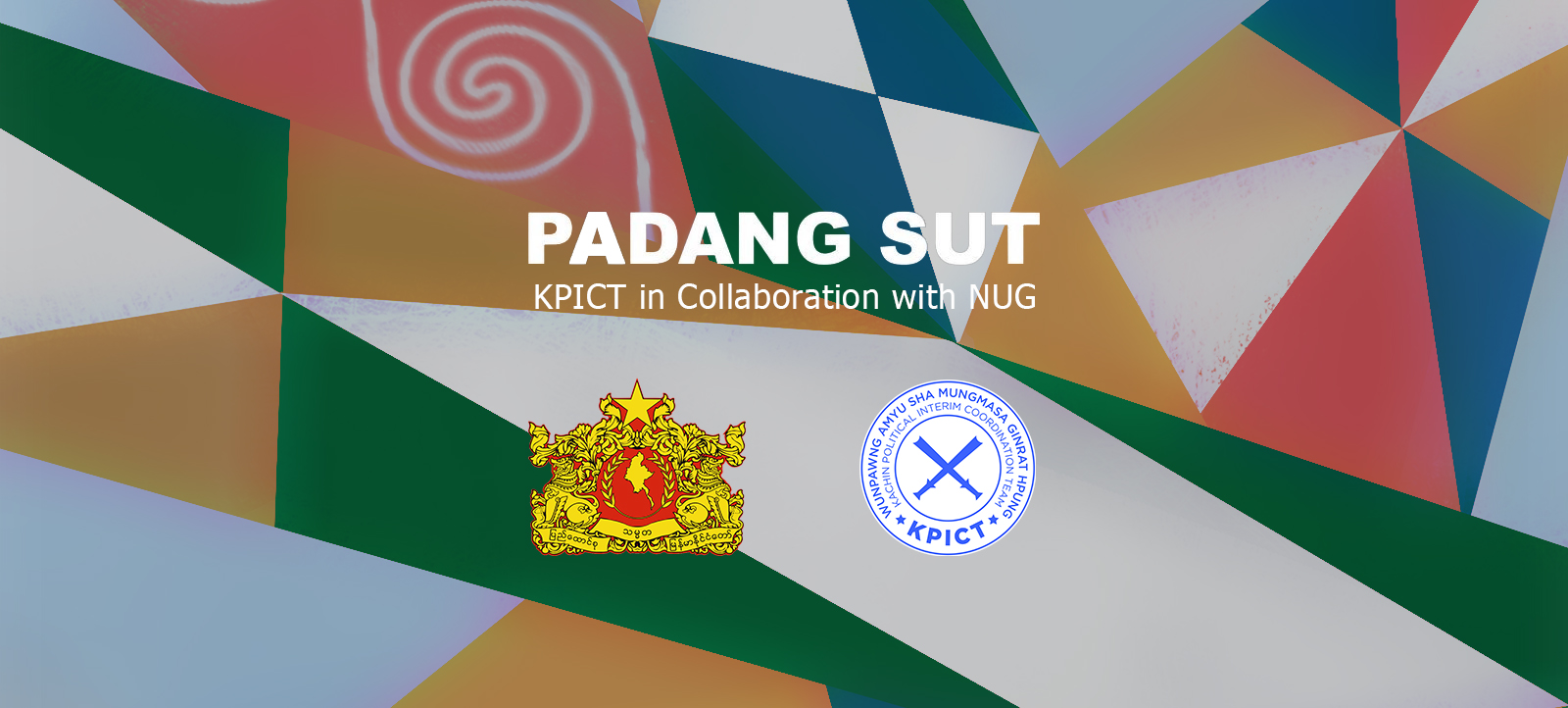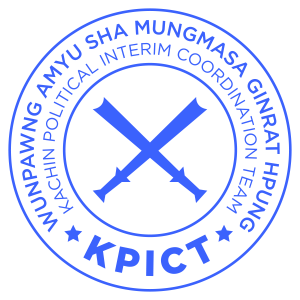 About KPICT
Domestic and diaspora Kachin organizations held a meeting from March 9th to 11th. With consensus from all the participants, Kachin Political Interim Coordination Team (KPICT) was established as the coordination body to represent Kachin political aspirations.
Objectives:
To affirm that national sovereignty is derived from the people.
To end authoritarianism and to promulgate a genuine Federal Union.
To partner with domestic and international organizations that share our political goals.
Background Information of Selling Treasury Bonds
The National Unity Government (NUG) needs financial support to make an effort to eradicate terrorist dictatorship out of Myanmar country as quickly as possible. Therefore, in order to fulfill the financial requirements, the Treasury bonds are being distributed to be sold to the public since 20 November 2021.
The KPICT decided to assist in selling Treasury bonds in Kachin state as a collaborative action taking part in the projects of the National Unity Government, which has the same stand as KPICT in fighting against dictatorship.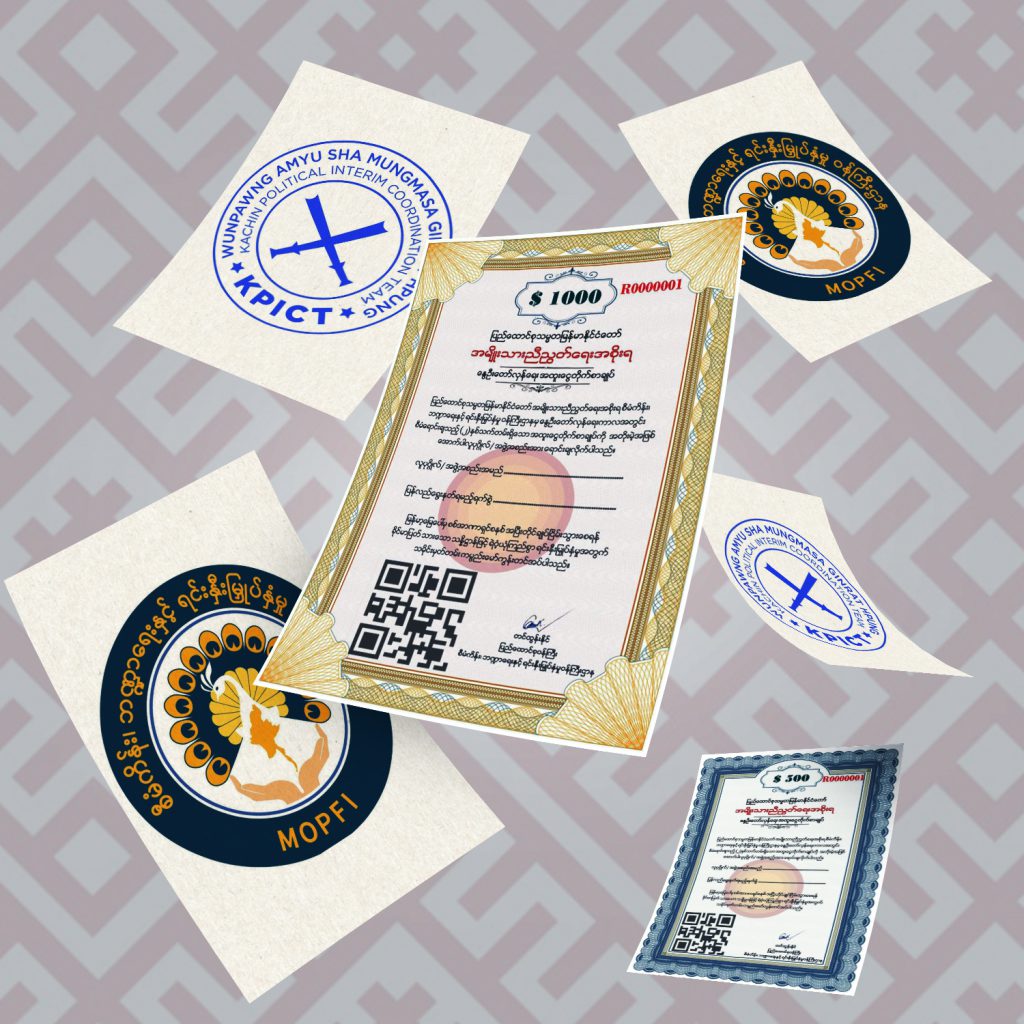 The Treasury bond buyers must know the following things.
Rules and Regulations
The selling prices of the Treasury bonds will be in US dollar (USD).
The Treasury bonds are issued in various values such as 100 USD, 500 USD, 1000 USD and 5000 USD.
The interest rate of the issued Treasury bonds is set as 0 % (interest free).
The Treasury bonds to be sold at the set prices and will not be sold at cheaper prices like selling other interest-free ordinary bonds.
The maturity period of Treasury bonds is set 2 years from the issued date.
Transferring or selling Treasury bonds being bought to the other person before reaching bond maturity is not allowed.
The Treasury bonds can be transferred or sold to the others according to the set conditions when bond maturity period is over.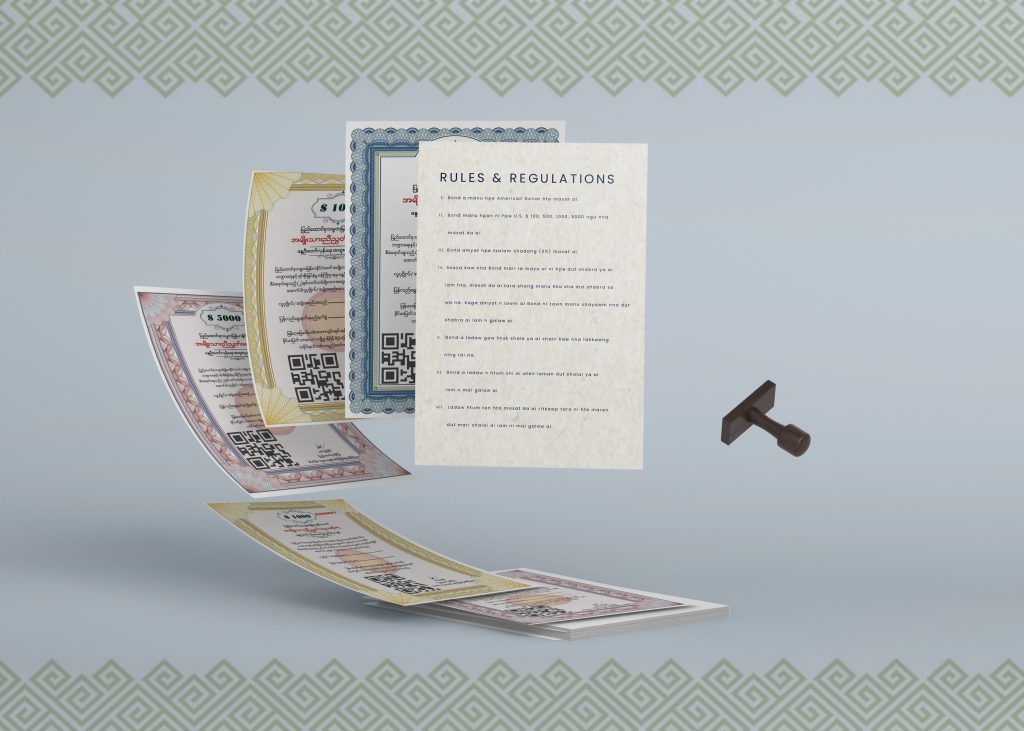 Buying Treasury Bonds
The Treasury bonds can be bought from the local/overseas sale representatives or directly at the KPICT office.
The following information should be made available when buying Treasury bonds.

Name
NRIC
Date of Birth
Email/Phone
Heir (Name/ Relationship/ Contact number)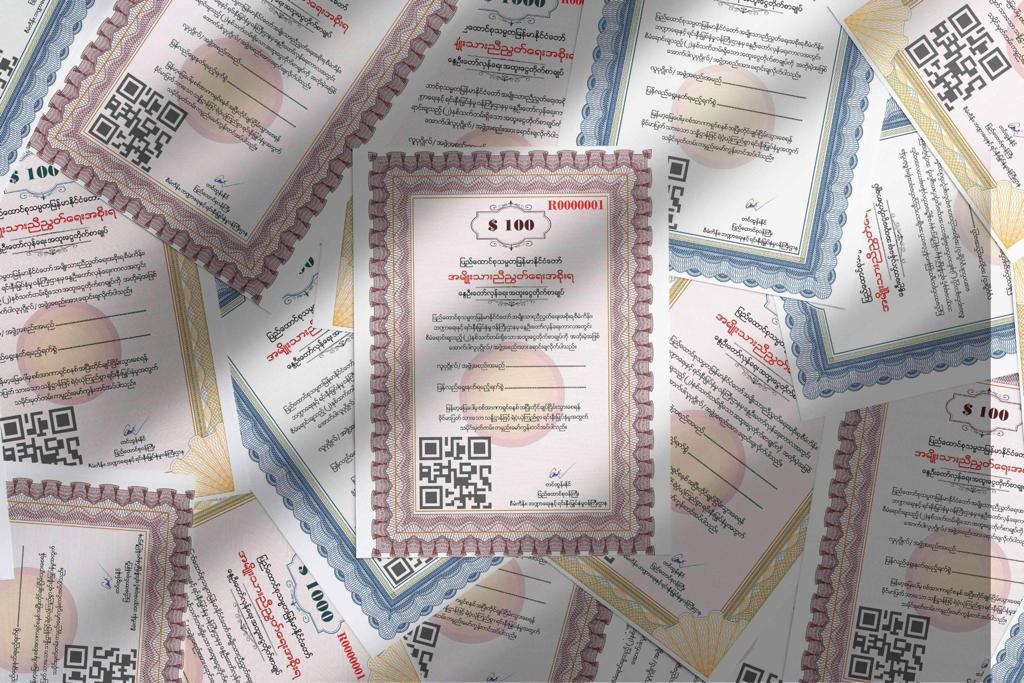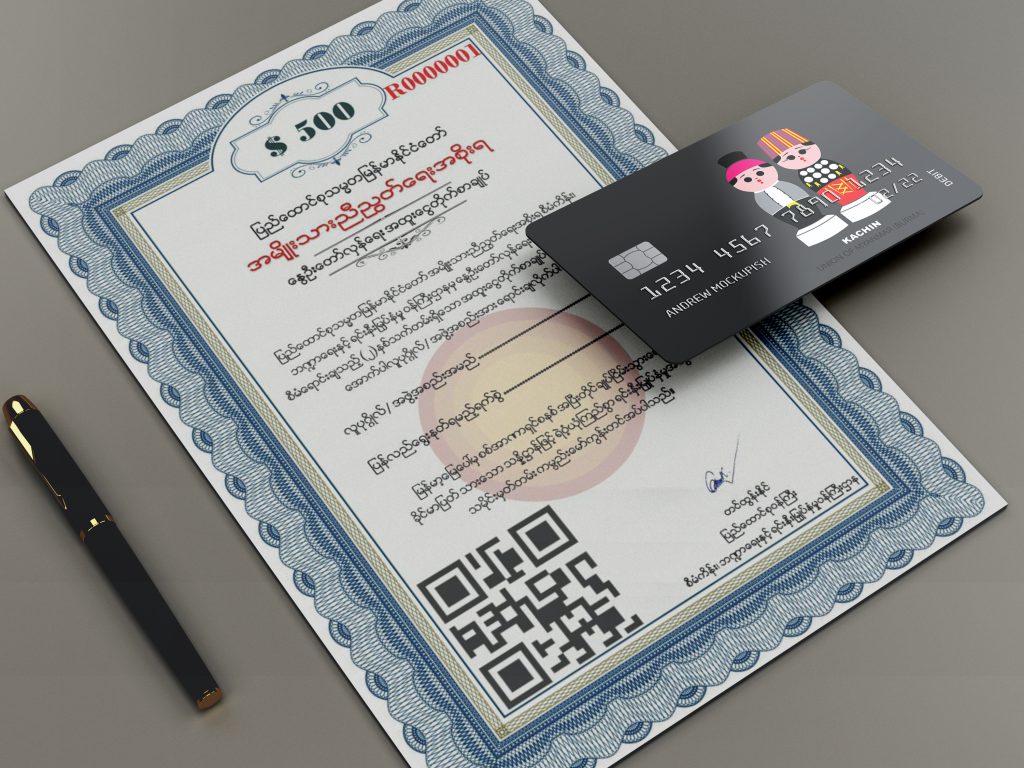 Payments
Payment can be done at the nearest KIO bank.
Payment can be done through the KPICT sale representatives.
Payment can be done at the KPICT office also.
The buyers from overseas can directly transfer to the KPICT bank account.
Please contact us directly via 'Contact Us' for more details. https://www.facebook.com/KachinPICT/
After the payment is settled;
Your Treasury bond will be sent to you within 30 days after your payment is checked & cleared by the Ministry of Planning, Finance and Investment of the National Unity Government.
The Treasury bond you have bought is the only evidence to withdraw the cash, you are advised to keep it safely.